Students! Did you do your profile survey? Check your email for a chance to win a £20 voucher and tell us what you think now!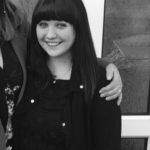 Wow! Who has loved these last two weeks as much as I have?! As many of you know, my career as a scientist is only really beginning and taking part in I'm a Scientist was my first time talking about my research outside of the lab. I've honestly had the best time.
Every day, different scientists that I work with would gather around my computer to see what brilliant questions you were all asking in the live chats or on ASK. From 'who invented homework?' to 'when you have accomplished your goal, what will you do after?' Not only was it a great opportunity to try and explain the things I did know but it was a lot of fun trying to find out the answers to questions I didn't know!
One of my favourite parts of I'm a Scientist was hopefully being able to show you that I'm just a normal person. I like to go to the cinema with my friends, I eat pizza and I want to travel the world. When I was at school, I didn't really know what a scientist did which meant I didn't know I wanted to be one until I was 21! I hope after taking part in the chats you know there are so many different jobs you can do as a scientist.
I would like to say an enormous thank you to the organisers and moderators of I'm a Scientist for making the event so enjoyable. A big shout out to the five other brilliant scientists in our zone; David, Alison, Hayley, Thomas and Alex; it was great exchanging ideas with you all. A huge thank you to my supervisor, Professor Dies Meijer, for supporting me to take part.
My biggest 'thank you' goes to you, the students! You have made this so much fun! Thank you so much for all of your votes. I'm really excited to set up my first brain activity kit to show people how amazing the squishy lump inside our head really is.
Keep asking your questions about the world.
Scientists! If you'd like the chance to win funding for your own public engagement work, apply for the next I'm a Scientist, Get me out of here: imascientist.org.uk/scientist-apply