Profile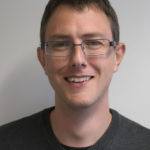 David Mills
Curriculum Vitae
Education:

Eastbrook Comp until 1997, Queen Mary University of London '97 to 2005

Qualifications:

PhD in physical chemistry - basically I did physics with lasers in a chemistry department. It turns out that most things if you hit them with enough laser power turn black - and not always because they burned.

Work History:

I've worked in a bar, my first job after graduation was as a road sweeper. I've worked in a bank over the summer holidays and then I went to work on a big particle physics experiment when I got back into science.

Current Job:

I design and build new CT scanners for research in dentistry, but then try to repurpose them for other uses. I've used them for looking inside old documents, recovering lost TV shows from film and looking for maggots inside my lunchtime apples.

Employer:

I work at Queen Mary University of London – I'm in the dental school

Queen Mary is dates back to 1785, with the founding of England's first medical school at the Royal London Hospital. Our roots can also be traced to the establishment of the People's Palace in Mile End in 1887, which was designed to bring educational and cultural opportunities to the East End.

I work in this building:

The door to my lab puts a few people off – it's covered in warning signs.
Favourite thing to do in my job: X-Ray my lunch! I post the images on social media and see if people can guess what I'm eating. It's public engagement, science communication and very silly. It's great fun.

About Me

Tea drinking, electron wrangling, physicist & heritage scientist. Interested in just about everything

Read more

I live in London with my partner with too many computers and nowhere near enough books.

I like beer, aniseed balls, curry, red wine, computers and cats. I dislike cucumber, sprouts and millipedes.

I've worked as a barman, an accountant, a bank clerk, a double glazing salesman, a road sweeper, an embedded systems developer, a network installer, I got a PhD blowing things up with lasers and now I get to X-Ray things.

I have zero musical skills despite owning at least 10 CDs and having thousands of MP3s on my computers. I sometimes write. I often take photos. I collect books.

I cook excellent bacon rolls, pretty good Thai fish curry, decent roast lamb and appalling cakes.

My Work

I design and build CT scanners and then get to abuse them in interesting ways. Basically I build machines to look inside things.

Read more

CT scanners are machines that produce a 3D x-ray image. They are often used in medical diagnostics and in industrial use. The scanners I build are for research in medicine and dentistry. Our scanners are the best in the world for contrast – this means they are slow, but you get the best images possible – we can use them to see very tiny changes in the structure of teeth and bones.

But, when you have an x-ray machine in your office everything is fair game to scan!

This is an acorn with wasps developing inside it. These acorns (or Oak Galls) used to be used to make ink in the middle ages, you can still make ink from them today – I teach people how to.

As well as teeth and bones, I often work with old documents that can't be opened – we can see the ink they are written with using our scanners.

Using our scanners we can see the ink in the rolled up item and then do a virtual unrolling in a computer so we can read what was hidden. We've not found any hidden treasure maps yet, but I'm still hopeful!

This is all proper work – but when you have an X-Ray system at your fingertips you get a bit creative about how you use it.

It started when I brought an apple in from home for lunch, as I was about to eat it I spotted a hole. Having the CT scanner tight behind me, I took an image to see if I was about to get a less than tasty mouthful of maggot.

I posted the image to social media to see if anyone could guess what it was. There was quite a lot of interest, so I began to post x-ray images of my lunch daily. This become themed and over the Christmas Advent period and Easter I began posting picture of festive items and various chocolate eggs.

Of course, the one day I brought in another apple for lunch and forgot to CT scan it, the inevitable happened.

My Typical Day

Several mugs of Tea. Meet with students to arrange scanning their samples. Write code for new scanner. Investgate someting interesting.

Read more

The kettle goes on as soon as I get to the lab. Then the computer.

Check and reply to email while drinking the first Tea. I will then usually meet with whoever is scanning samples today – we'll check the samples are correct and then figure out the scan parameters.

The samples are usually teeth from the dental school. We have lots of PhD and Masters students doing research projects. Often they will want to check how good a tooth is to start with before the use it in their research.

If we see something like this when we scan the tooth, we know it is too decayed for the students to use in their research. About 50% of this tooth has rotted away!

I'm building a new scanner at the moment, so there is a lot of programming needed for that. I spend several hours per day on this at the moment.

The new scanner is almost twice the size of the older one we use. To get it in the room we had to knock down the wall and rebuild it behind the scanner.

In the afternoons I usually spend at least one hour helping students with their data analysis – basically looking over the images from our scanners and helping them identify what they are seeing.

I'm always learning – so I'll also be reading books and articles in my subject published by other scientists.

It's surprising how quickly the day goes when you're busy.

On Wednesdays I teach science to students training to become book and paper conservators. They generally all have a background in arts and need to learn about adhesives, inks, pigments, paper, parchment, dyes, microscopes, analysis techniques, etc. It's good fun – we get to do a lot of interesting testing in the lab. A few weeks ago we made ink from Oak Apples (the acorns with wasps) and also with tree bark and some Tea.

What I'd do with the prize money

I'd use the money to improve my Lego CT scanner I built as a demo to take to schools and festivals, I'd also build a MRI scanner.

Read more

As part of Queen Mary's annual festival of the community I run an event showing the usees of CT scanning and X-Ray imaging in general. I built a demo CT scanner from Lego – it works, but uses light to produce images instead of X-Rays.

The demos and events have proved a hit at schools and festivals. I'd use some of the money to improve the Lego scanner and I'd also build a demo MRI system too.

I would work with the science teachers at Queen Mary's partner school to design and build some demonstration models useful to their teaching.

My Interview

How would you describe yourself in 3 words?

Interested in everything

What's the best thing you've done in your career?

During my PhD I discovered something no one else knew existed. For about a day I was the only person the the planet that knew this thing existed and knew why it happened. That's quite a wonderful feeling. Then I told my boss and we wrote a paper on it to claim discovery and tell other scientists around the word about it.

What or who inspired you to follow your career?

That's really hard to answer - I was the first person my family to go to university, so it's not following in family footsteps. I think for the engineering side of what I do I've always admired Tim Hunkin (an engineer / artist who used to present TV shows in the early 1990s - he runs some quirky arcade amusements now in London. I've met him several times and chatted about what we do.)

What was your favourite subject at school?

Science, I also liked maths but I wasn't very good at it. Maths is important so I've had to study hard after I finished at school.

What did you want to be after you left school?

A scientist, well that or a TV repairman. I was always fascinated with how things worked. One of my earliest memeories is watching someone fix the TV in my house.

Were you ever in trouble at school?

It was usually for not paying attention. It used to annoy people when it seemed I wasn't listening but could still answer their questions.

If you weren't doing this job, what would you choose instead?

I'd probably be doing something with computers - engineering systems. There's not much call for TV repair people these days - a shame!

Who is your favourite singer or band?

Manic Street Preachers - I've been a fan for years. I'll listen to just about anything. Sometimes when writing code or when I need to think deeply on someting I have Aphex Twin playing

What's your favourite food?

I do love a bacon roll. I'm also very fond of cake and biscuits. Sausage rolls, pies and deep fried broccoli

What is the most fun thing you've done?

Doing live stand up science-comedy is terrifing and utterly fun at the same time.

If you had 3 wishes for yourself what would they be? - be honest!

Get more sleep, Concentrate on the projects at hand and stop taking on new ones, sufficient money to buy all the things I want

Tell us a joke.

I removed the shell from my racing snail to reduce his weight and make him faster, if anything it just made him more sluggish.
---
---