Profile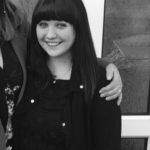 Ella Mercer
Curriculum Vitae
Education:

Claverham Community College (2005-2010) Parkwood Sixth Form (2010-2012), University of Sussex (2013-2017), University of Edinburgh (2017-2021)

Qualifications:

BSc (Hons) Medical Neuroscience (with a study year abroad)

Work History:

When I was in college I worked in a care home for old people. During university I had lots of different jobs; I washed up dishes in a pub, taught biology and spent three months in Greece working at a scuba diving school!

Current Job:

1st Year Tissue Repair PhD Student

Employer:
Favourite thing to do in my job: Learning how to do new, exciting experiments!

About Me

I'm a 24 year old PhD student training to be a brain scientist. I also love scuba diving and playing guitar.

Read more

I live with my boyfriend and two pet birds in Edinburgh. We met at University and he's a brain scientist too. I love to travel and hope one day to visit every country in the world. I'm also a scuba diving instructor and enjoy swimming through old shipwrecks looking for sharks.

My Work

I try to understand how one bit of our brain talks to the other bit and what we can do if this goes wrong

Read more

Inside our brains we have 100 billion neurons ( that's 100, 000, 000, 000!). For us to think or walk it is very important that these neurons 'talk' to each other very quickly. In some diseases, the neurons can't 'talk' very well meaning patients might have trouble thinking or walking.

I research how the neurons talk to each other – if we understand this, hopefully we will know how to fix it when it goes wrong!

My Typical Day

A lot of thinking, reading, doing experiments, writing and some more thinking.

Read more

I work best in the morning so will arrive in the lab between 8am-9am. Every day can be different so I find it very important to write everything down in my calendar. As I'm still in my first year I spend most of my time learning new things – just like at school! Mainly, I learn how to do different experiments such as brain dissections or how to use the microscopes. Around midday there's often lunchtime talks from different scientists which are always very exciting to go to. In the afternoon I might do some reading, plan experiments or analyse data. In the evenings sometimes I'll play guitar or take a walk with my camera … but most of the time I'll just watch TV!

What I'd do with the prize money

I'm quite a new scientist - I'd use the prize money to make my first set of games/activities to take to schools to teach people how amazing the brain is!

My Interview

How would you describe yourself in 3 words?

Adventurous, thoughtful, organised

What's the best thing you've done in your career?

Grew skin in a dish - it had hairs and everything!

What or who inspired you to follow your career?

Although different people have inspired me, I think it's the excitement of discovering something that nobody else knows

What was your favourite subject at school?

English

What did you want to be after you left school?

A doctor

Were you ever in trouble at school?

Not really. Once a group of boys locked our teacher in the cupboard - we all got into trouble then!

If you weren't doing this job, what would you choose instead?

Scuba diving instructor

Who is your favourite singer or band?

Anne-Marie

What's your favourite food?

Pad thai

What is the most fun thing you've done?

Travelled through Asia solo for 4 months

If you had 3 wishes for yourself what would they be? - be honest!

1) Scuba dive with whales 2) Visit Antartica 3) My boyfriend will let me buy a puppy (now already!)

Tell us a joke.

What does a brain do when it sees a friend across the street? It gives a brain wave!
---
---
---