Profile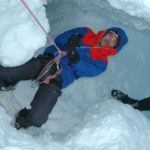 Thomas Perriment
I'm an Geotechnical Engineer! I apply the science of geology to construction projects.
Curriculum Vitae
Education:

Peter Symonds College (A Levels, 2007-2009), Plymouth University (BSc (Hons), 2009-2012), Newcastle University (MSc, 2016/2017).

Qualifications:

BSc (Hons) Physical Geography and Geology, MSc Engineering Geology

Work History:

UK (London, Winchester, Aberdeen, Plymouth), Paris, Saudi Arabia, Dubai, Abu Dhabi, Houston (Texas), Canada (Ellesmere Island, Ontario)

Current Job:

Engineering Geologist

Employer:

I work for a company called Atkins. Atkins is one of the world's most respected design, engineering and project management consultancies, involved in projects including nuclear power stations, tunnels, wind farms, cybersecurity, and smart cities. Projects we've been involved with are the London 2012 Olympics, the Dubai Opera house, flood embankments in Sri Lanka, and sections of the London Underground. We are also in 26 countries, so there is always room for travel!
Favourite thing to do in my job: Getting out into the world and seeing somewhere new! I have to investigate the unknown as part of my job, this often means I'm out and about - always fun to get out of the office even if it's -30 or +50 outside!

About Me

I'm adventure keen, love seeing new places, and love trying new things.

Read more

I live in Wimbledon with two friends who work at the same company I do – we are all very different people and try to get out of the house and do something new every weekend.

I've spent a lot of time abroad over the past few years for work and for fun, which has its ups and downs (lots of fun, but very tiring!). I changed industry last year and moved from working in the Middle East to working in the UK, and am enjoying the slightly cooler weather and normal working hours. I've lived in a few different countries but am glad to be back in the UK for the time being.

I've been playing guitar now for 14 years and try to practice daily, I also try to cook something new each week (which is sometimes turns out great and sometimes goes so badly wrong!).

Always on the lookout for something new; I've spent some time in the Army Reserves and also work as Engineering Programme Director for the Young Engineer Programme where we introduce young students to a range of STEM careers and opportunities.

My Work

I play the detective and investigate the earth beneath our feet to better understand how the ground will react to new buildings and bridges!

Read more

When we get a new project, I start with a desk study. This means I research the site by looking at historical and geological maps, academic articles, results of previous investigations, and much more! Then build a ground model, which is my interpretation of the earth, what the soil and rock is doing, what is the groundwater doing, what are the characteristics of the site…

After this, I go to the site (wherever in the world that might be) and conduct a "walkover survey" looking at the area for anything we didn't see on the maps. After this, I design a ground investigation where we poke holes in the ground with some rather large drilling rigs, taking samples of the soil and rock to test in laboratories.

This information is used to design railways, roads, bridges, tunnels, buildings, and absolutely any structure which meets the ground! Unless it floats, you need a geologist or geotechnical engineer to say where/how you can build.

My Typical Day

Researching new sites to build a conceptual 3D-model, supervising ground investigations, and designing earthworks and structures.

Read more

Any scientist or engineer will tell you that the key to creating a solution, is understanding the problem. The trouble is, most of what I need to know to do my job is hidden underground; this means that I spend a lot of time trying to piece together lots of little bits of information to form the bigger picture. So most of my day-to-day is taken up by thinking about the information I have, constructing an interpretation of the ground conditions based on that data, and also trying to figure out what else I need to know!

The projects I work on are all quite big, this means they are never simple or straightforwards. Any decision I make not only has to be the right one for me, but also for a whole host of other scientists and engineers, so I spend a lot of my day talking to environmental scientists, ecologists, archaeologists, utilities (water, power, gas etc) engineers, making sure that what I ask my contractors to do is also the right move for everyone else. This also means that I spend a lot of time learning about what they do, which is always so interesting.

What I'd do with the prize money

Get scientists into the classroom and the classroom out on site.

Read more

Getting scientists into the classroom can be so much fun – however there are travel and equipment costs which means a lot of the time people are either out of pocket or can't afford to go!

The £500 will cover travel and resources costs to get scientists out to local schools and introduce students to how the world gets built, with activities including logging boreholes, designing biodiversity parks, or integrating AR/VR solutions into our cities. Bringing virtual reality gear to classrooms is a great way to give students a virtual site tour, let them climb to the top of a mountain mapping the pathway of a new railway track, or watch them jetpack through the City of London spotting intelligent systems!

My Interview

How would you describe yourself in 3 words?

Curious, restless, hungry.

What's the best thing you've done in your career?

Travelled the world! As a geologist my work isn't confined to a lab or an office - I visit other environments and countries regularly and it's my favourite part of my job.

What or who inspired you to follow your career?

In the summer before I was due to go to university, I went off on a solo-trip around Egypt - I loved every second of it. From there I decided that I wanted to see and learn about as much about the world as I could! My career allows me to do that.

What was your favourite subject at school?

Whilst I've always loved science, I think English Language was probably my favourite. I loved the creativity and freedom to write whatever you wanted for some assignments, especially when a lot of other classes were a little more prescriptive in what I had to do for homework/assignments.

What did you want to be after you left school?

I wanted to be an expedition medic when I left school. I know it's a little specific, but I thought that would be a great way to get paid to climb mountains and still afford to live the life I wanted.

Were you ever in trouble at school?

I was suspended once for selling fireworks in school - not a great thing to do as even when handled properly they are still dangerous!

If you weren't doing this job, what would you choose instead?

I would be a polar explorer, no doubt. I spent some time in the Arctic on an expedition a few years ago (Arctic Jubilee Expedition) and had the time of my life!

Who is your favourite singer or band?

I think John Mayer - he is a brilliant blues musician! Although, I've been listening to Kendrick a lot recently.

What's your favourite food?

Sushi - the Japanese are killer cooks.

What is the most fun thing you've done?

Oh wow, tough question. I think ice-climbing inside of a crevasse on Ellesmere Island - it's terrifying and brilliant.

If you had 3 wishes for yourself what would they be? - be honest!

I'd like to work in Australia for a couple of years - the beaches look pretty nice, plus my girlfriend lives in Sydney! I'd love to walk/ski to both the North and South Poles - what a challenge. I'd also love to see the Earth from space - floating about looking down on our blue planet!

Tell us a joke.

Don't trust atoms. They make up everything!
---
---